The eyes are the mirror of the soul, as they say – but the really seductive look can depend on how long your lashes are and how you've shaped your brows. Lots of women want to captivate those around them with a look, but haven't necessarily found the right tools to achieve it. With the Lovely range, this desire is easy to achieve. With the help of our team, you can be sure to create the perfect look on anyone's face!
Why the eyelashes?
The eye has been emphasised since prehistoric times, and beyond that, the big, round or prominent eye was the most attractive. Therefore, to make sure that one's accentuated gaze would impress those around one, one tried to achieve this through various techniques. These were mainly experimented with using colours extracted from nature and the technology of the time.
Although contouring the eyes with black or dark colours will never go out of fashion, many people may be allergic to certain pigments and thus cannot take advantage of the subtle tricks that makeup application offers. Fortunately, the twentieth century has seen the possibilities expand with the help of eyelash extensions. In addition, eyelash and eyebrow extensions can usually achieve a much more natural and pleasing look in less time than a full make-up application.

The benefits of eyelash extensions
The tools in the eyelash extension kits make it easy and painless to apply both in-line and tufted false eyelashes. Thanks to an innovative process, these modern lashes feel weightless and do not pull down the eyelid. Everyone can find a style to suit them: from natural blonde, brown and black shades to wild, even neon shades. If you still want to remove them, you can do it easily and painlessly with the special glue remover.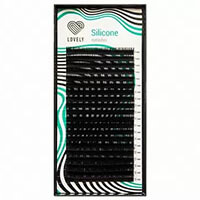 Eyelashes are made of high-quality fiber, elastic, and have a round basis on the cut. "Silicone" eyelashes have a soft natural shine and short tips.
Compared to mascaras, properly prepared false eyelashes are full of advantages:
While mascaras are safe to use for up to three months – unless they dry out sooner – false eyelashes can be used anywhere, by anyone, and never expire.
While mascara can make your lashes clump, fall off and give you a puffy look, and its brush and make-up can make your eyes sensitive and irritated, false eyelashes, with their skin-friendly adhesive, don't need constant irritation, stay in place and need to be refreshed every three weeks.
Mascara will never naturally lengthen short lashes, and the too narrow range doesn't cover individual needs – but well-constructed false lashes will enhance the lines without making the look artificial.
About the Lovely range
The Lovely brand is a leader in eyelash extensions and curling, as well as eyebrow beautification, and its 10 years of experience adds value to its customers! The brand has production lines in more than ten countries around the world, where everything goes through a three-step product and quality control.
However, Lovely not only provides excellent and revolutionary products at wholesale level, but is constantly expanding to seek out talented brand representatives for whom properly applied techniques and carefully applied eyelash extensions are a core value.
We offer training programmes to help professionals who want to grow their own businesses with the right eyelash extension kits.
In addition to personal development, we provide promotions for our clients who care about their clients being groomed with safe and quality products.
Our goal is to enhance women's beauty even further and inspire them to express themselves beyond the boundaries of the beauty industry!
Frequently asked questions
What types of eyelashes can I choose from the Lovely range?
Lovely has a range of high quality silicone false eyelashes for you to choose from. You can choose between thickness (0.05-0.25 mm), length (6-17 mm) and colour. Our customer service and professional team will help you find the best lashes for you quickly.
Is there a difference between different types of false eyelashes?
Of course there is! One of the most typical differences is the straight and the tufted. At Lovely you will find the latter – the tufted type is much more professional to apply and definitely gives a higher quality, more natural result. It is also more resistant to external influences in the long term.
How long does a false eyelash fitting take?
The procedure takes at least 40 minutes, but a more complex external access can take up to two hours.
How often should I refresh my lash line?
It depends on the individual, but we recommend that every 2-4 weeks you should make a new appointment to have your eyelashes refreshed.
Does the eyelash glue show on the original lashes?
The Lovely range of adhesives do not weigh down the look or damage the lashes – thanks to their elastic material, they hold the applied clamps in place in a strong yet flexible way. In addition, Lovely offers a range of adhesives and solvents to help you choose the product that best suits your needs!
How to become a Lovely team member!
If you want to join our professional team, here's your chance! We want to expand our team with representatives in Hungary who can enjoy the benefits of the brand. Feel free to contact us via the contact details in the Contact tab!
Why is it worth joining us?
As a member of the Lovely family, you can get great deals on our super products from our wholesale store, as well as access to training courses to help you grow professionally. As part of a successful and growing company, you can make your own professional journey even more rewarding!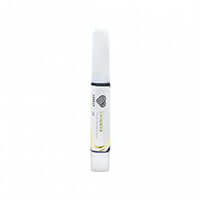 For Advanced Stylists
This is black adhesive for eyelash extension procedure.
It's recommended to clients who are sensitive to glue components.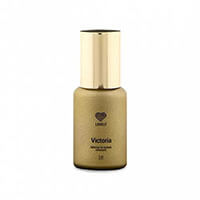 For Advanced Stylists
This is black adhesive for eyelash extension procedure.
This adhesive is resistant to different external conditions like temperature and air humidity.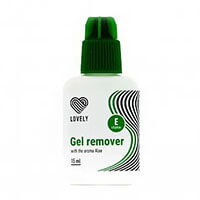 Special product for removing the lash extensions.
Thanks to its ingredients, remover dissolves the glue perfectly, provides fast and efficient lash removal.
During the removing procedure, it doesn't spread around.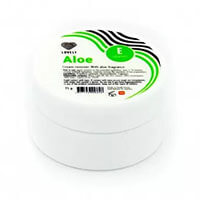 Thanks to its ingredients, remover dissolves the glue perfectly, provides fast and efficient lash removal.
During the removing procedure, it doesn't spread around.
It does not cause allergies.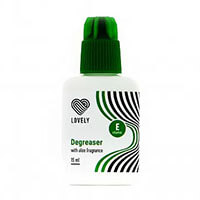 Lovely product for lash extension and lash lifting procedure.
It has special formula that protects your eyes from dirt and keeps your natural lashes and extensions in excellent condition.
Clean lash extensions keep longevity of your semi-permanent eyelash extensions.
Essential assistant for lash lamination masters and all the clients who like to keep their lashes beautiful and in excellent shape.
B-Active has a double effect on the eyelashes: it gives them a remarkable look and makes their structure stronger.
The product ingredients include natural components that deeply nourish the eyelashes and restore them.
Eyebrow lotion #1 prepares eyebrows for hair lifting treatment. The active lotion components modify hair direction, ensures better performance with lotions #2 and #3 and their penetration in the hair structure.
It has the effect to soft and it keeps brow hairs straight. Prepares eyebrows for styling.